what a week its been rather two weeks...ok lemme start with the Olypics ... been quite disappointing for the countries reps to come back with one silver ... nyway big-up's to the paralympics they done us proud... on that note the Hype in the Streets Awards took place ... a lot of people been trying to get my opinion ... frankly i was skeptical but was surprised by the outcome never-mind that i won the Best hIP hOP DJ Of the year... thank u - thank u - thank u... never saw it coming ... never that i lost the event of the year to Red Bull" my sponsor" . how can i compete with a 4mill euros event...big ups to them tho...i think the awards will get people to work hard or towards something rather its still early to judge ...funny how the same complainers will be working hard towards winning next year Big Up to Hype Mag for a good initiative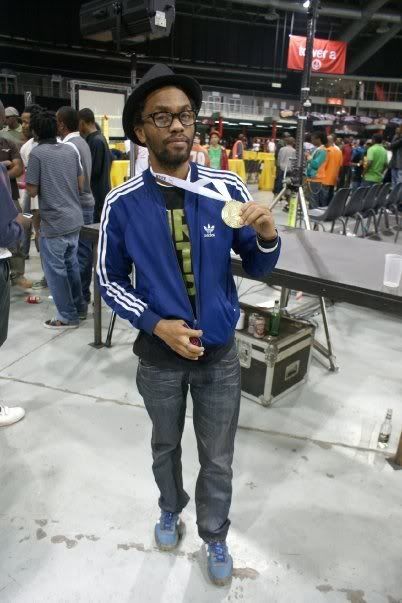 Had a problem with one catagory tho... " MixTape of the year...hmmm ... since when did mix tapes never mix...guess the blame on us the dj's tho for not bringing it ( or how about the dope dj's who have done Hype mixes in the past? lets say we call it Hype Mag Mixtape of the year? ) he'res what i think tho...for the sake of peace lets have two categories... 1 for DJ MIXTAPE of the Year and 2 for Artist mixtape of the year ( this might be confusing tho.... imagine i mix ,,, imean wiki wiki mix say Sudan's Mix tape ...
who must get the award in that case? ala S.O.S Mix mixed by DJ Paperkutt ( NOT TAKING ANYTHING AWAY FROM THE S.O.S Cats god knows they worked hard to get it out there)...hmmm confusing aint it? ... lets call the artist mixtape of the year category compilation of the year...
one thing fo sho u'll be guaranteed to hear more mixtapes from dj's this year/next year i swear and they better be mixed ... put some wiki wiki on it!